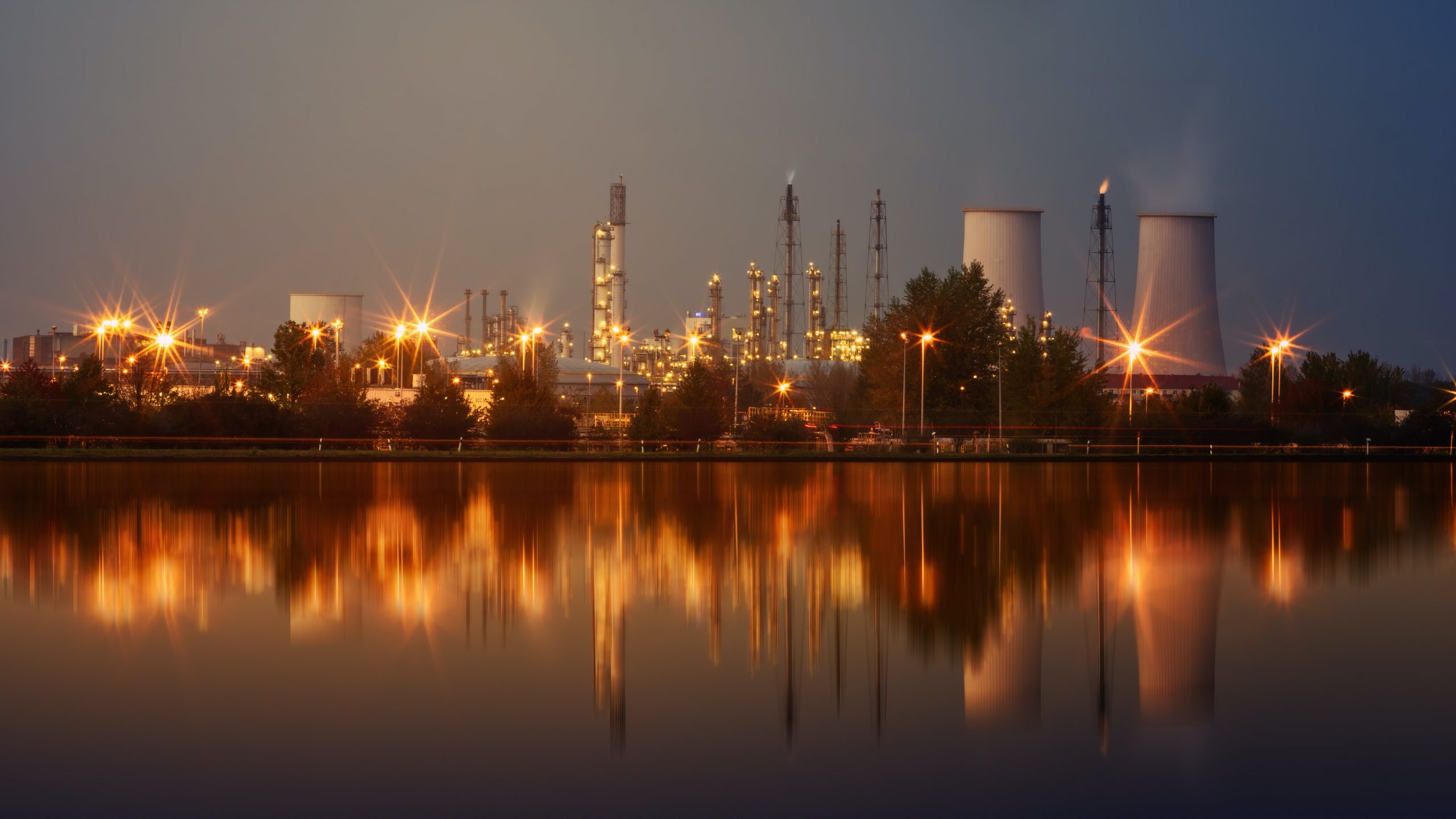 GEO Inspection by 3P Services
Measuring the roundness of a pipeline is a common application of in-line inspection.  Such tools take continuous readings while travelling through the line to find any out-of-roundness features.
3P Services' fleet of GEO tools are fully developed ILI systems that deliver high-resolution data. The dimensions of deformations that are reported are significantly below integrity concern so that operators can plan at an early stage and take preventive action, if necessary.
Compact information about GEO inspection
This page gives you an overview about the following topics:

The Physical Background of GEO Inspection
3P's GEO tools take mechanical measurements of geometric information at the pipe wall by means of arms or fingers (generally with wheels) and alternatively with segmented cups. The information is processed and stored on board in the tool's electronic systems.
A GEO inspection delivers continuous multi-channel data detailing internal geometry and associated information of the pipeline. Comparable to metal-loss ILI data, 3P GEO data show length, width, shape and depth of penetration (for example, a dent) together with the exact location. In many cases, the highly detailed GEO data allow our clients to forecast the origin of the deformation even before excavation investigation.
Extended version GEO +
GEO+ extends the performance envelope even further. It is equipped with an additional feature that is very helpful in regard to pipeline cleaning. GEO+ can distinguish between a dent and an accumulated dune of debris (such as loose sand) or other obstacles (such as loose objects remaining in the line). These features create standard GEO signals with strong similarity to a pipeline deformation, which may lead to serious misunderstandings and incorrect repair decisions.
Each GEO+ arm carries an additional magnetic sensor, measuring the distance to the inner surface of the pipe. On a smooth dent or deformation this proximiter will indicate no change while an accumulation of non-magnetic material will show a rising distance to the pipe wall when the GEO-arm rides over it.
Key Advantages
fully developed ILI system, delivering highly detailed data base (pipe tally, bends incl. angle & direction, identify mitre bends, internal diameter data, installations, dimenstions of out-of-round features etc.)
GEO+ distinguishes between pipe deformation and debris accumulation or obstacle
For more information download our GEO System Description here: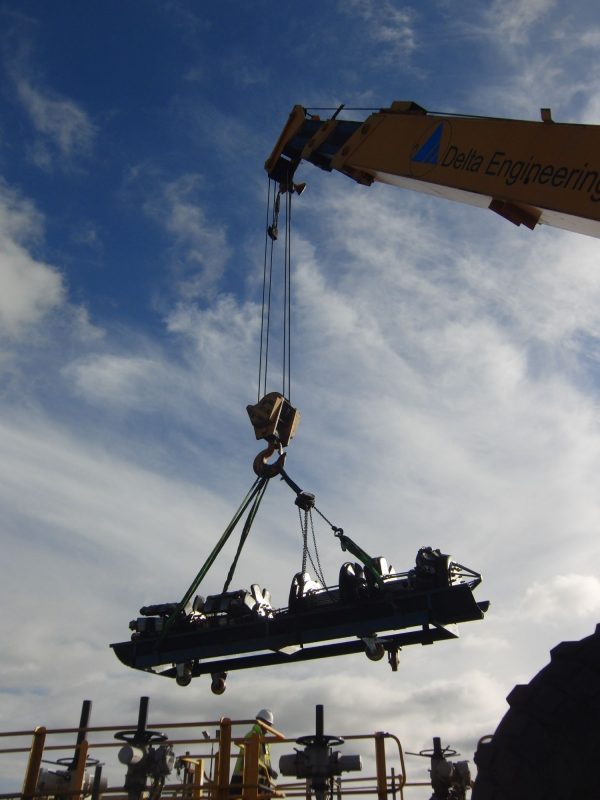 Typical Applications
In newly constructed pipelines to verify conformity with construction specifications
A GEO inspection is an essential element in the classical progressive sequence of tools applied in a pipeline inspection campaign: cleaning, profiling (gauge plates to show whether there are diameter restrictions critical for the following tools), GEO (exactly measures and locates such restrictions) and finally, if no critical deformations are present, the more massive metal-loss tools
GEO+ can be used to determine cleaning progress in challenging cleaning projects (e.g. long pipelines transporting high-paraffin crude)
High resolution GEO and GEO+ data can be aligned with other ILI data to identify geometric defects associated with metal loss
Availability Details of GEO Inspection Tools
3P Services offers GEO inspections since 1995, GEO+ since 2010.
Today the GEO equipment fleet covers tools from 2" to 48". There is a broad variety of special tools, e.g. for multi-diameter inspections, tight bends (down to radius 1D), high speed, high pressure (up to 400 bar), high temperature (up to 120 °C), long distance and extended battery lifetime.
All GEO tool sizes can be configured for bi-directional operation.
GEO can be combined with other inspection technologies for combo tools.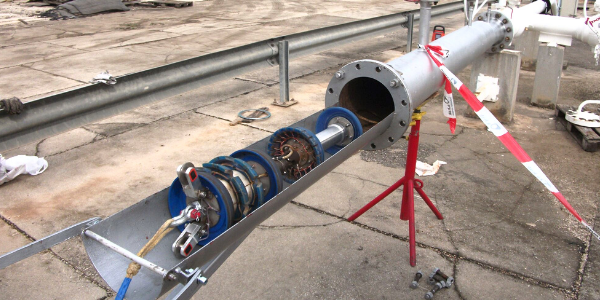 How can we help you?
Do you have any questions regarding our inspection technologies? Can we provide you with more information or support you with your projects?
Click here to contact us
Technology Overview
Click here to get an overview about our inspection technologies.