5″ crude oil pipeline
Pipeline Description
5" crude oil pipeline in Northern Germany. Total length is 26km. The pipeline was successfully inspected by 3P Services/MFL already in 1998.
What was different?
Several years prior to the inspection the client had made mechanical changes (oversized pipe section & valve) at km 5.5 without disclosing this to 3P Services during the inspection planning. During the first attempt to do a follow-up inspection in 2004, this caused damage of the MFL inspection tool. Several magnets were lost in the line and probably broken into pieces when the tool ran over them.
Target of the work
Recover the magnet pieces from the pipeline as far as possible. Then perform a high resolution MFL inspection.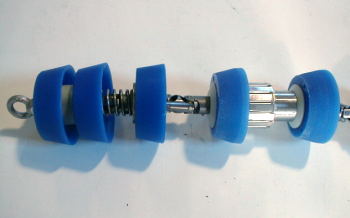 Read more…
3P Services worked out a tailor-made concept for a solution. Read the whole story and learn how we proceeded and what was the result of our performance.
Click here to receive the Case Study as Pdf file